Digital transformation:

A 360 degree restructuring
Digital transformation refers to the process that allows companies to integrate all new technological trends into different activities and processes.
Digital transformation has become omnipresent today in an increasingly connected world, in this sense a high capacity for adaptation and innovation of companies is presented as a strategic decision more than an optional or improvised choice.
In this perspective, we support our clients to achieve a high level of performance by providing them with a personalized and well-targeted service for each different case with the help of experts in digital transformation.
The 5 key steps to follow for successful digital development
Find a partner
The first key to the success of your strategy is to have an expert team able to support you and chart the path to follow towards a successful digital transformation
Define a strategy
Answer questions related to the transformation models and define business and commercial objectifs you plan to achieve.
Make a diagnosis
Are you still depending on monolithic stacks of traditional software?
Are you relying on paper processes?
What phase of digital transformation are you in? Wherever you are, that's where you start.
Propose Plan
A digital transformation plan varies widely based on the organization's specific challenges and demands. In order to succeed, it's important to address the whole environment, while taking in consideration time, budget and resource restrictions.
Develop a solution
Taillis Labs has a rich experience in digital development with more than 17 projects. We support you using the most efficient and profitable solutions with strong adaptation to your situation and industry.
Verticals
We have gained ample experience in web & mobile development as well as in digital transformation for a wide range of industries, and we make sure that our solutions are compliant with the specific requirements.
Automotive
We are contributing to this development through digital transformation and support in project management.
Health
Either for a large or small healthcare company, Taillis Labs provides the best software solutions with high optimization of deadlines and budgets.
Bank
The digitization process of the banking sector is booming, favoring communication channels and remote transaction management. We support banks by providing them with a team able to offer efficient and differentiated solutions.
Insurance
The insurance market is increasingly gaining the trust of customers, hence the need to put in place significant efforts to implement innovative solutions and digitize customer service for an easier and a safer experience.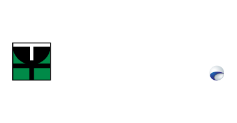 CONTACT INFOS
Email
contact@taillislabs.com
sales@taillislabs.com
Phone Number
+212 522 29 83 38
+212 773 25 21 47
Address
164, Blvd Anfa, 8th floor, Casablanca Morocco
Join us