Dare to innovate and turn your ideas into reality
Reinvent your future! Rethink your services and products by putting technology and innovation at the heart of your strategies. At Taillis Labs, we create growth opportunities. Our team of experts is constantly innovating to offer you solutions that will grow your business and activity.
We put the R&D approach at the heart of our strategy. Through our expertise, we combine skills, techniques, knowledge, passion and adventure to create new methods and give life to innovative solutions with high growth potential in the market.
Differentiation
Innovation will allow you to gain a differentiation in the market and have a competitive advantage compared to competitors.
Optimization
Innovation will bring you a rationalization of costs and an optimization of the production processes of your services.
Continuous improvement
Innovation will help you to be continually up to date with the competition through restructuring and creative adjustments.
Bring your stories to life
You imagine, we realize!
Proposal of a UX Design for the product.
Market test and users meeting.
Experimentation at a lower cost "vs" a large turnover.
Proposal of a multi-channel solution (web, android, whatsapp, voice and social networks)
Delivery of the code to your production environment at the end of the first sprint.
Value-driven development.
Capture and retain users through our fast delivery methods.
Quick turn based on market feedback.
Implementation of our approved approach.
Implementation of our tools and best practices.
Training and coaching of your teams.
Teamwork to drive business value through highly efficient coding schemes and proven design expertise.
Sharing of skills and continuous improvement.
Supervision of your teams and creation of value.
Provision of our DDD expertise for the identification of the languages of your domains and the architecture of your micro-services.
Verticals
We have gained ample experience in web & mobile development as well as in digital transformation for a wide range of industries, and we make sure that our solutions are compliant with the specific requirements.
Automotive
We are contributing to this development through digital transformation and support in project management.
Health
Either for a large or small healthcare company, Taillis Labs provides the best software solutions with high optimization of deadlines and budgets.
Bank
The digitization process of the banking sector is booming, favoring communication channels and remote transaction management. We support banks by providing them with a team able to offer efficient and differentiated solutions.
Insurance
The insurance market is increasingly gaining the trust of customers, hence the need to put in place significant efforts to implement innovative solutions and digitize customer service for an easier and a safer experience.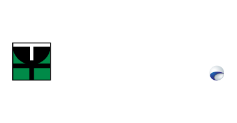 CONTACT INFOS
Email
contact@taillislabs.com
sales@taillislabs.com
Phone Number
+212 522 29 83 38
+212 773 25 21 47
Address
164, Blvd Anfa, 8th floor, Casablanca Morocco
Join us