For an innovative digital ecosystem and efficient software
Reinvent your ecosystem and implement powerful software. We help you manage your business in an optimal way by offering tailor-made solutions adapted to your problems.
Our team of experts has the mastery to respond successfully to all issues and challenges by developing the most efficient and effective solutions within optimized deadlines, and at a realistic budget.
Take advantage of our expertise to create an innovative and solid digital ecosystem for your company, as well as implementing an agile approach that ensures the best management style for your teams. Because software isn't just lines of code, we make sure that our solutions meet your expectations and your needs. Our experts support you in your strategic choices by putting their market knowledge into perspective in order to design value-creating solutions with you.
The steps to follow to develop effective software
Analysis of needs
Our team will help you develop a detailed list of your needs.
Technical analysis
Following the analysis of the need, we define the most suitable methods to respond to your problem in terms of programming language, types of databases, etc.
Software development
We realize the solution developed and imagined with technical analysis.
Test
At this level, we make sure that the software works well in terms of handling, ease of use, integration and we consider any possible areas for improvement.
Software confirmation
Software validation with the customer.
Verticals
We have gained ample experience in web & mobile development as well as in digital transformation for a wide range of industries, and we make sure that our solutions are compliant with the specific requirements.
Automotive
We are contributing to this development through digital transformation and support in project management.
Health
Either for a large or small healthcare company, Taillis Labs provides the best software solutions with high optimization of deadlines and budgets.
Bank
The digitization process of the banking sector is booming, favoring communication channels and remote transaction management. We support banks by providing them with a team able to offer efficient and differentiated solutions.
Insurance
The insurance market is increasingly gaining the trust of customers, hence the need to put in place significant efforts to implement innovative solutions and digitize customer service for an easier and a safer experience.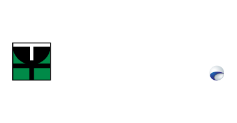 CONTACT INFOS
Email
contact@taillislabs.com
sales@taillislabs.com
Phone Number
+212 522 29 83 38
+212 773 25 21 47
Address
164, Blvd Anfa, 8th floor, Casablanca Morocco
Join us