Perfecting UX / UI design is a necessary step for the success of your digital strategy. It is at this level that all user experience paths will be defined, discussed and confirmed. The UX design of your platform affects strongly the user responsiveness and the likelihood of conversion.
Our team has always demonstrated a seamless level of expertise in delivering a creative, practical design for the customer experience.
Design Thinking: Our Expertise
Our strategy revolves around an innovative approach using "Design Thinking" and centered on user satisfaction to help you create a unique and effective experience.
A Professional Team
Our design team is made up of talented and creative experienced professionals in UX / UI Design.
The key phases to follow for an efficient and creative design
Needs Breakdown
An in-depth study of the needs and a benchmark of the competition are necessary to get an overview of your situation. From there, we help you determine the various axes of differentiation to consider in terms of design.
Wireframing
Ensuring that the visual structure and presentation of information on an application is correlated with existing user mental models and expectations. We ensure that the right information is presented in the right way, in the right place, and at the right time. Wireframing is the best way to visualize data structures and represent UI features. It enables effective communication between team members and, more importantly, allows for early testing of workflows, navigation, and overall data structure.
User Testing
Based on the goals set at the beginning of the UX process, we help you to establish the right KPIs (Key Performance Indicators) and use different methods to gather user feedback to help in improving the process.
Design Look & Feel
The visual appeal of your product has an extensive impact on users. We employ user-centered design to produce the desirable effect on the target audience. The change in experience is accomplished by eliciting an emotional response in the user which is tied to their actions and accomplishments. We also make sure your product is a part of your brand's unified entity and is presented with a required degree of integrity.
Front-End Code Development
The front-end is the first thing that a user will see and interact with. With our experience, we take a load off your shoulders by making sure your application looks and feels exactly as designed and has been properly tested on platforms of your choice. We code strictly in accordance with current standards and support you during the integration with the back-end system.
Integration Support
We provide technical support and assistance during back-end integration to help make you completely worry-free.
Verticals
We have gained ample experience in web & mobile development as well as in digital transformation for a wide range of industries, and we make sure that our solutions are compliant with the specific requirements.
Automotive
We are contributing to this development through digital transformation and support in project management.
Health
Either for a large or small healthcare company, Taillis Labs provides the best software solutions with high optimization of deadlines and budgets.
Bank
The digitization process of the banking sector is booming, favoring communication channels and remote transaction management. We support banks by providing them with a team able to offer efficient and differentiated solutions.
Insurance
The insurance market is increasingly gaining the trust of customers, hence the need to put in place significant efforts to implement innovative solutions and digitize customer service for an easier and a safer experience.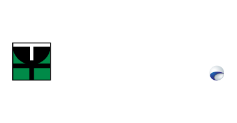 CONTACT INFOS
Email
contact@taillislabs.com
sales@taillislabs.com
Phone Number
+212 522 29 83 38
+212 773 25 21 47
Address
164, Blvd Anfa, 8th floor, Casablanca Morocco
Join us