A flexible and agile team at your service
We work in back-end and API development as well as in native mobile development. We provide recommendations for the application environment, the system check to use, and the suitable devices. Finally, we advise on everything related to security issues and we provide all the necessary support.
Our magic recipe: An expert team
Our success secret is hidden in our expert team of analysts, developers and testers who have had the best training and who make sure to deliver the best results to you.
Our achievements in Web and Mobile Development
BOA BANK
Change management and support in digital transformation.
Autoplus
Consulting, Project Control and Web & Mobile Development.
Tersea
Consulting, Control and Digital competences growth.
ShareGRO
Fintech and web & mobile expertise
PayClub
Fintech, Web & mobile expertise and cloud orchestration
Ledger Leopard
Blockchain and sovereign identity
Verticals
We have gained ample experience in web & mobile development as well as in digital transformation for a wide range of industries, and we make sure that our solutions are compliant with the specific requirements.
Automotive
We are contributing to this development through digital transformation and support in project management.
Health
Either for a large or small healthcare company, Taillis Labs provides the best software solutions with high optimization of deadlines and budgets.
Bank
The digitization process of the banking sector is booming, favoring communication channels and remote transaction management. We support banks by providing them with a team able to offer efficient and differentiated solutions.
Insurance
The insurance market is increasingly gaining the trust of customers, hence the need to put in place significant efforts to implement innovative solutions and digitize customer service for an easier and a safer experience.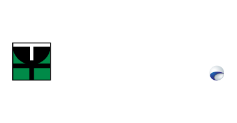 CONTACT INFOS
Email
contact@taillislabs.com
sales@taillislabs.com
Phone Number
+212 522 29 83 38
+212 773 25 21 47
Address
164, Blvd Anfa, 8th floor, Casablanca Morocco
Join us